As individual as your patients
Individualized treatment
Guided prescription on the cycler
Easy installation
Key features of sleep•safe harmony

Training support:

Guiding animations directly on the device
Large touch screen

Guided prescriptions:

Create prescriptions directly on the device
On screen keyboard
Optimised fluid usage - no extra volume for priming

Convenient handling:

Automatic connection and barcode recognition of bags
Integrated handles
PatientCardPlus with more than 12 months capacity of treatment data

Simple installation:

Plug & use – no transformer needed due to double insulation

FlexPoint

Any therapy with sleep•safe harmony is supported by FlexPoint technology

FlexPoint intelligence combines settings like:

Permitted patient volume - which is the maximum individual fill volume
Permitted residual volume - which is the maximum volume, which may remain in the patient's peritoneal cavity

The goal is to:

Achieve optimised treatment efficiency
Keep the prescribed treatment time
Minimize potential alarms
Avoid overfilling for patient's well-being and security
Important parameters for successful PD:
Age is an important factor influencing the choice of dialysis modality. Patients with good dexterity and motivation are good candidates for PD. With increasing age, the associated comorbidities of dialysis patients might deteriorate and with it their frailty.
Optimal management of weight is an important success factor in PD patients. Changes in weight due to lifestyle, calorie intake, disease and hydration status need constant monitoring and adaptation of PD therapy.
Dialysate to plasma ratio is a common measure used to evaluate peritoneal transport characteristic in PD patients. Patients can be fast, average or slow transporters depending upon the status of their peritoneal membrane. Peritoneal membrane transport characteristics change with time on PD. Therefore, regular monitoring of D/P creatinine and subsequent adjustment of PD prescriptions is recommended.
RRF has an impact on patient survival and quality of life of PD dialysis patients. Its longer preservation is a major advantage. Thus, interventions to preserve RRF like prescription of biocompatible PD fluids are important.
Due to compromised renal function, bodies own capacity to remove excess fluid also diminishes and patients need dialysis to generate UF. The amount of UF needed varies depending upon many factors, like lifestyle, disease progression and other co-morbid conditions. An adequate UF is therefore critical for successful PD.
Kt/V urea is urea clearance normalized to total body water. It is an important parameter to check PD adequacy. A total Kt/V urea of at least 1.7 per week is recommended for PD patients.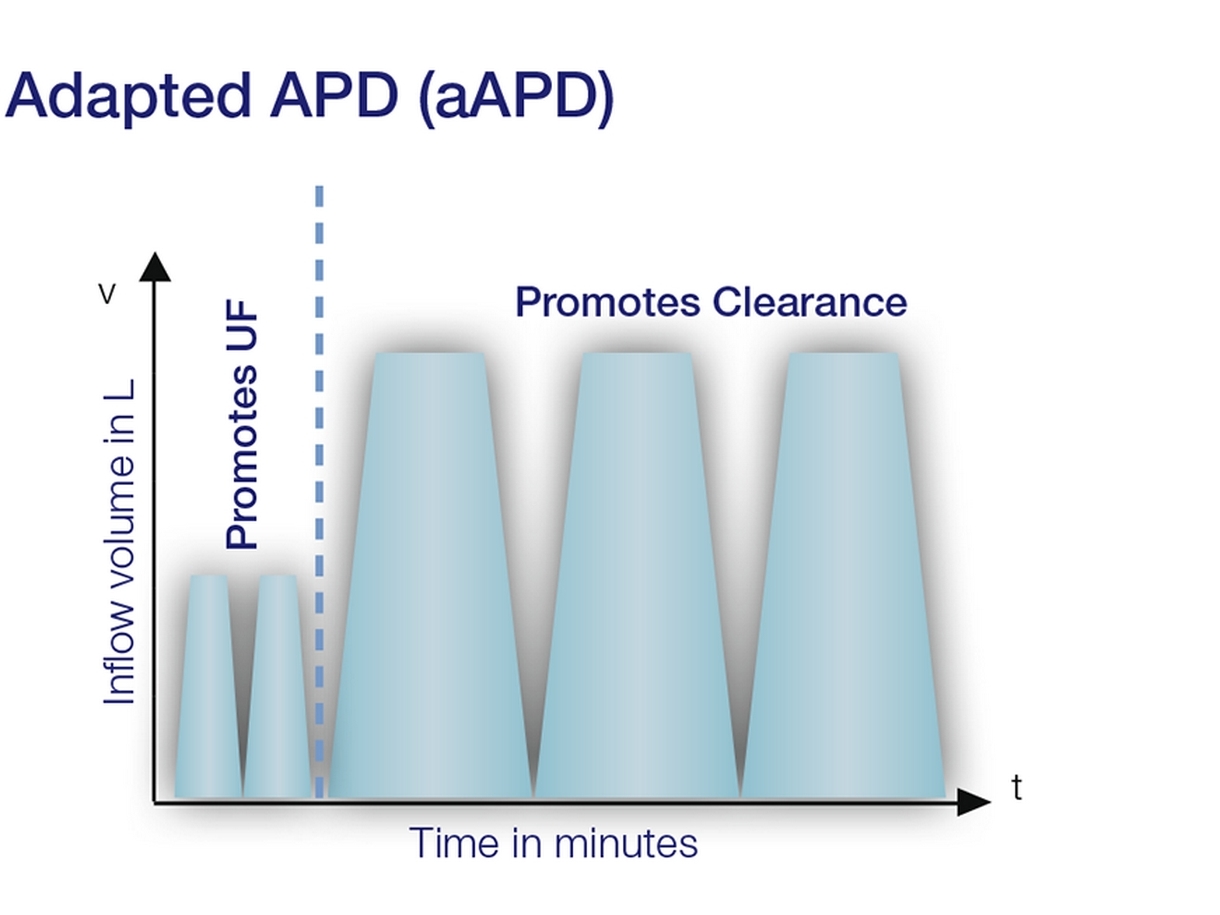 Adapted APD (aAPD) therapy - Different patients, different settings
Fresenius Medical Care is offering a comprehensive peritoneal PD programme including aAPD with sleep·safe harmony which enables mixed cycles with varying dwell times, dwell volumes and glucose concentrations.
Reaching adequacy targets in PD for both UF and clearance is challenging. Fischbach et al. propose that shorter dwell times and smaller fill volumes promote the process of UF, while longer dwell times and large fill volumes increase solute clearance1. The proposed strategy may have the potential to improve the two targets within one PD session.
Summary of the results of the study by Fischbach et al.1,2 :
Patient benefits:
Improves UF
Better sodium removal
Lower blood pressure
Promotes clearance: urea, creatinine, phosphate
Reduced metabolic load

Clinical value:
Efficiently uses existing treatment resources: better UF and clearance with same, low glucose concentration, fluid volume and treatment time compared to conventional APD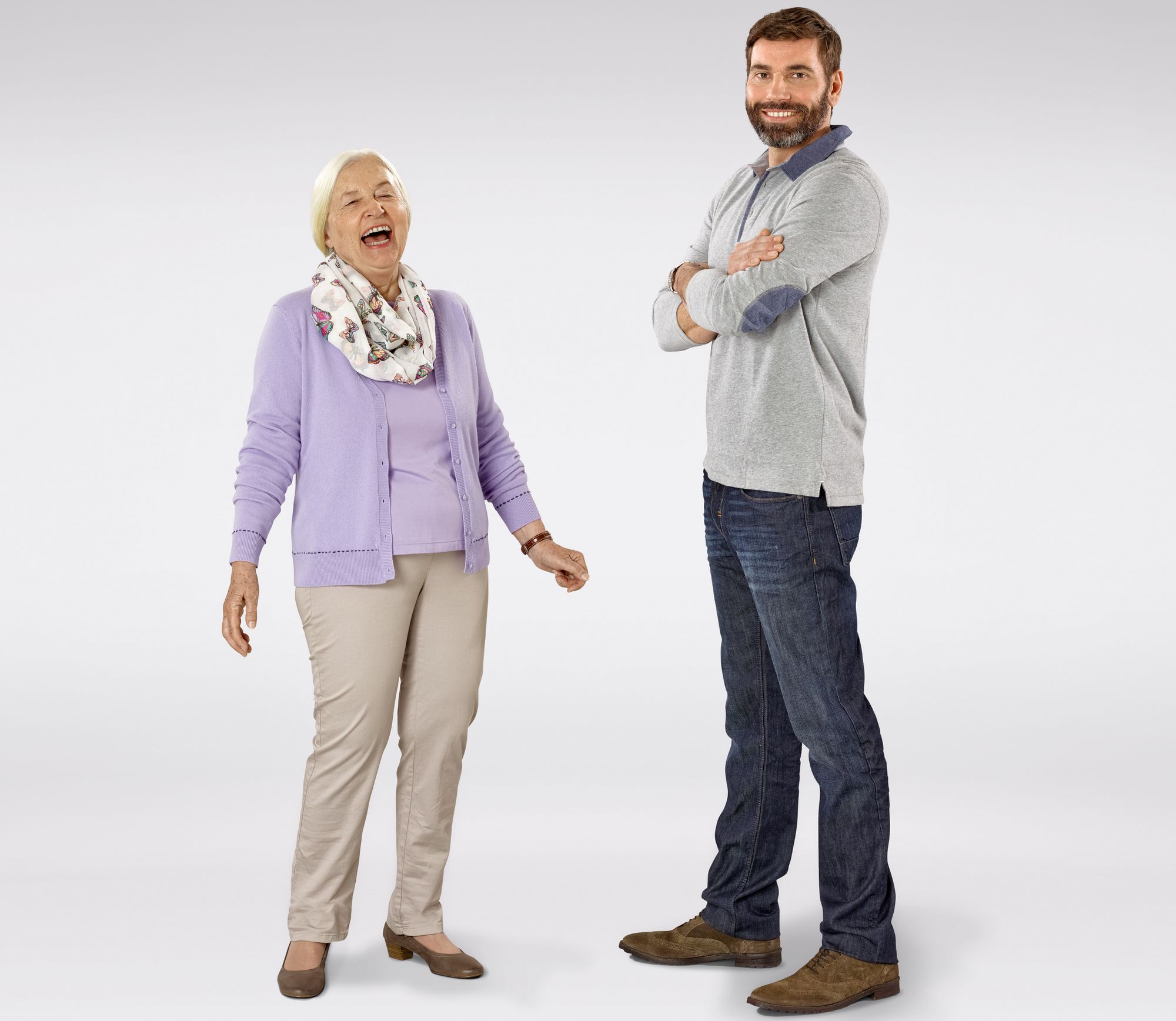 Because patients are different
Your patients have a chronic kidney disease in common, but they differ in many ways: age, height, weight, stage of illness, residual renal function etc. These differences have a decisive impact on the required PD treatment: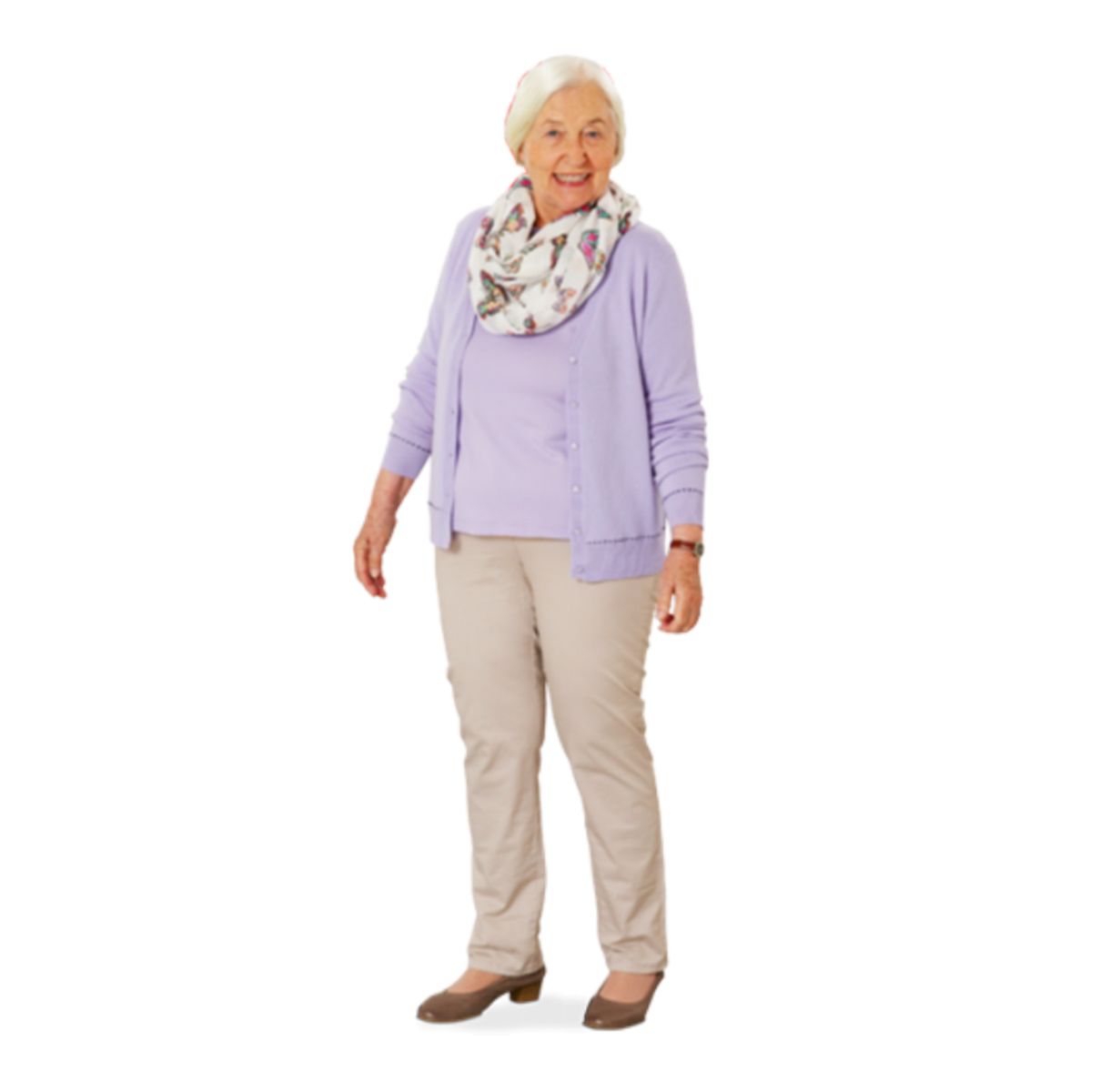 Patient A - Elisabeth
At the start of aAPD the patient (fast transporter) had residual renal function (urine) of 1500 ml and good solute clearance. Prescription was 5 X APD therapy. Treatment continued for 2 years.

Due to disease progression, UF decreased and urine declined to 400 ml.

She was started on aAPD, with 1.5% glucose solution and short term 2.3% to alleviate fluid overload.
| Patient A | Before aAPD therapy | After aAPD therapy |
| --- | --- | --- |
| Weight | 55kg | 55kg |
| Age | 70 | 72 |
| RRF | 1500 ml/24h | 400 ml/24h |
| UF | 300mL | 600 mL |
| Kt/V | 2.9 | 2.1 |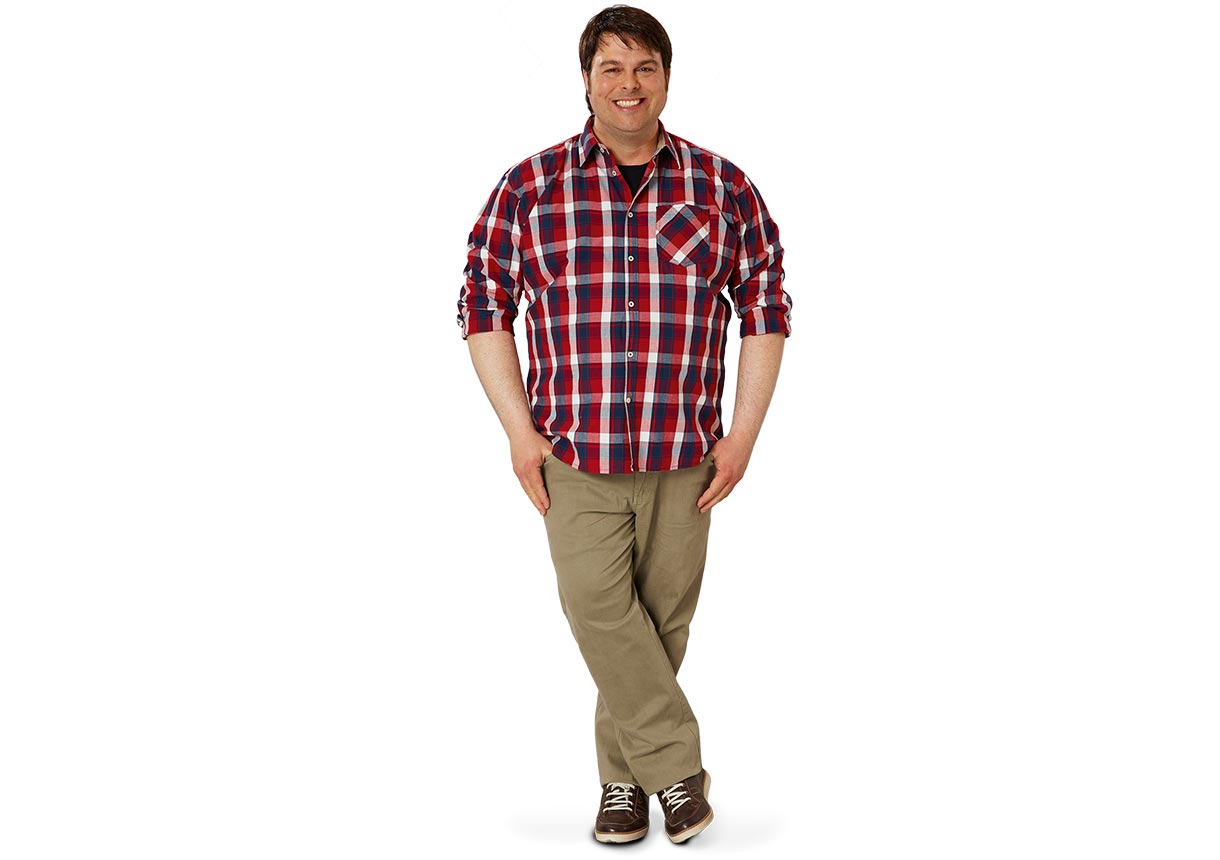 Patient B - Jack
Patient is diabetic (slow transporter) and started receiving APD for about 2 years. At least once a week in HD, because he was fluid overloaded. RRF also started to decrease gradually.

aAPD with same amount of fluid volume and time as before was started. 2 cycles of 1500 ml with 4.25% glucose solution in the beginning to remove access water and treatment continued with 1.5% glucose.
| Patient B | Before aAPD therapy | After aAPD therapy |
| --- | --- | --- |
| Weight | 79 kg | 79 kg |
| Age | 43 | 45 |
| RRF | 600 mL/24h | 650 mL/24h |
| UF | 700 mL | 110 mL |
| Kt/V | 1.6 | 2.2 |
1 Fischbach M, Issad B, Dubois V, Taamma R. The beneficial influence on the effectiveness of automated peritoneal dialysis of varying the dwell time (short/long) and fill volume (small/large): randomized controlled trial. Perit Dial Int 2011; 31(4):450-8

2 Fischbach M et al, Abstract poster presentation at ASN 2010 in Denver, US