Renal IT solutions for clinical management
Shared management of dialysis treatment data
Long-term treatment documentation
Managing prescriptions and pre-setting devices
Exchange of patient data with Hospital Information Systems
Patient care and quality control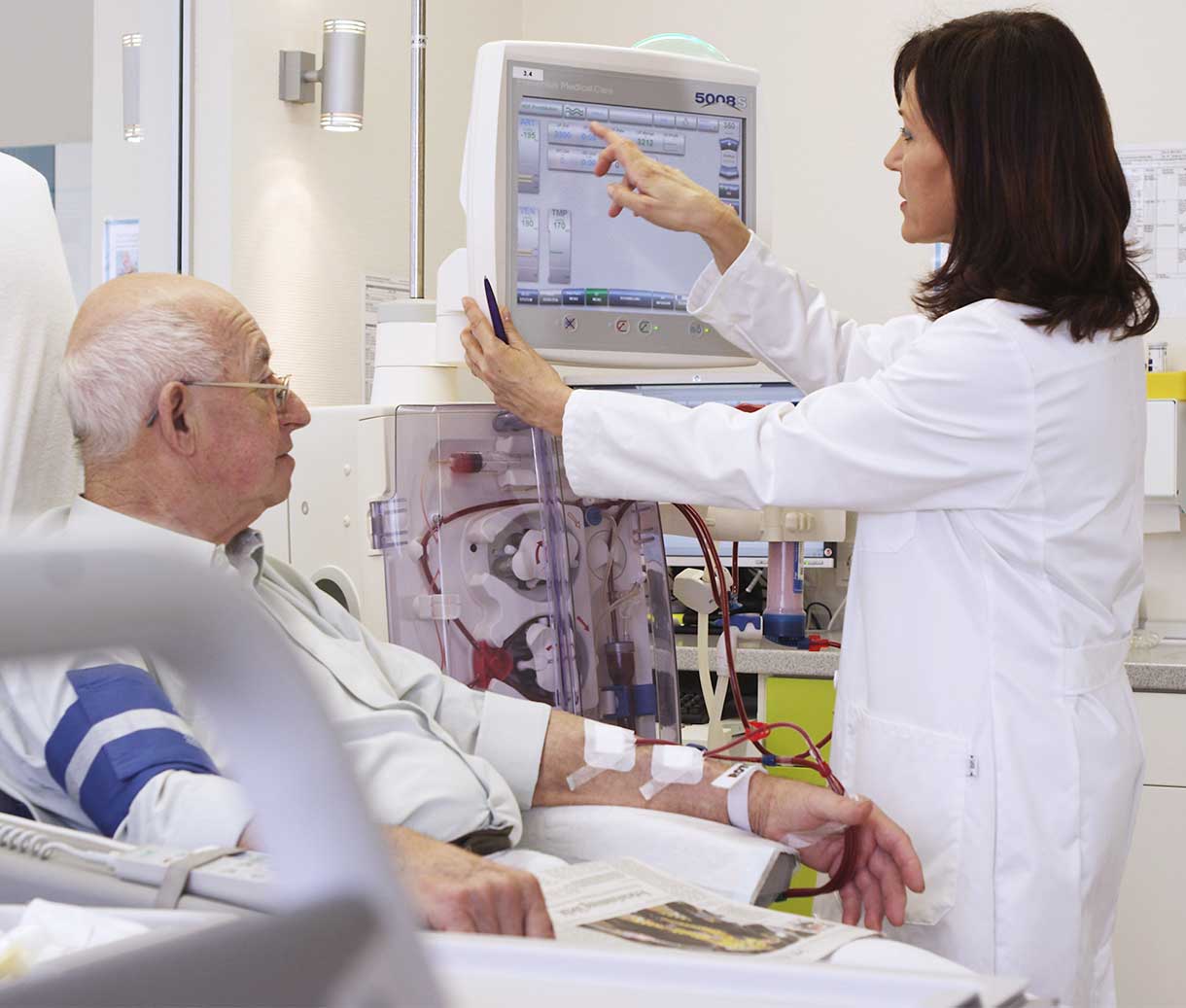 Improving chronic kidney disease patient care and quality control
Improving quality control requires a tool to measure quality continuously. Quality assurance in dialysis means a continuous process of defining target values for key indicators: to measure outcomes, interpret results, and intervene. This is done for individuals and groups of patients in a center or network.

Data analysis drives effectiveness and efficiency in a dialysis clinic and for Home HD patients.

Data must be contextual relating to: gender, comorbidity, medical data, date. In order to allow the analysis for longitudinal studies or questions related to particular dates. Data must be both aggregated and yet specific, so you can drill down in the same view from different perspectives (patient and clinic).

Chronic kidney disease patient care can be improved with the Therapy Data Management System. This integrated system allows more closely controlled patient care: to find insights into recent and past patient history; to get Lab data analysis; to report summaries; to track allergies; to follow medication lists, to check interactions and alarms of patients.
How can you optimize your resources?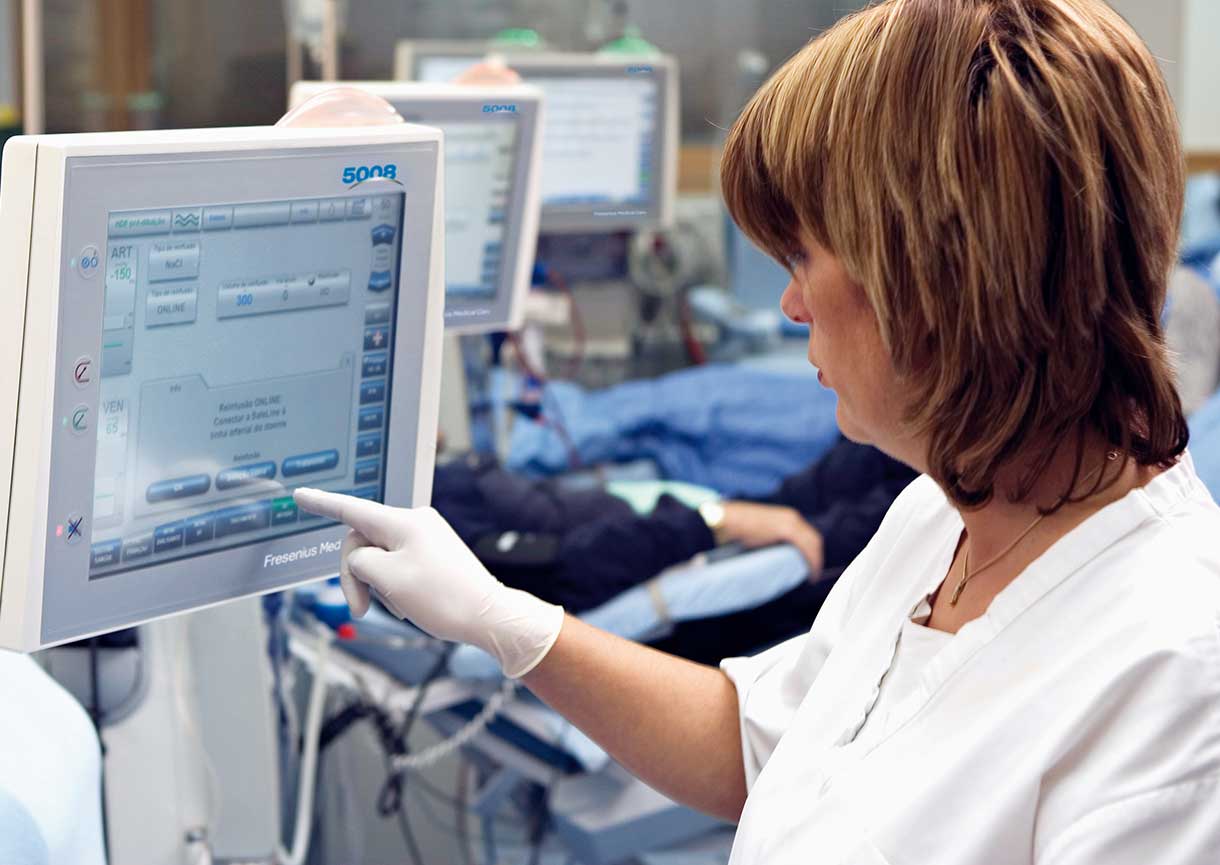 Less stress for nursing staff
Time savings in administrative tasks of healthcare professional personnel lead to more patient comfort and less stress, particularly for nursing staff. This is realizable with software tools that support initial pre-setting of dialysis devices, automatic treatment documentation, automatic recording of the patients weight before, during and after dialysis, integration of peripheral devices and immediate, simple access to patient data for all users as well as an overview of the status of current treatments according to the principle "all information at a glance".

Fresenius Medical Care's Therapy Monitor (TMon) supports all of these requirements. It provides a solution for online documentation of various data collected before, during and after dialysis. The innovative bed-side monitoring is designed for advanced documentation on the 5008 CorDiax and 5008S CorDiax.
A study showed that with the introduction of the Therapy Monitor an optimized dialysis workflow is established. This improvement leads to savings of nursing time spent during dialysis. Overall, the workflow optimization and acceleration of the processes results in a saving of approximately 25 minutes or 40% per dialysis treatment.

The Therapy Monitor is part of the Therapy Data Management System solution.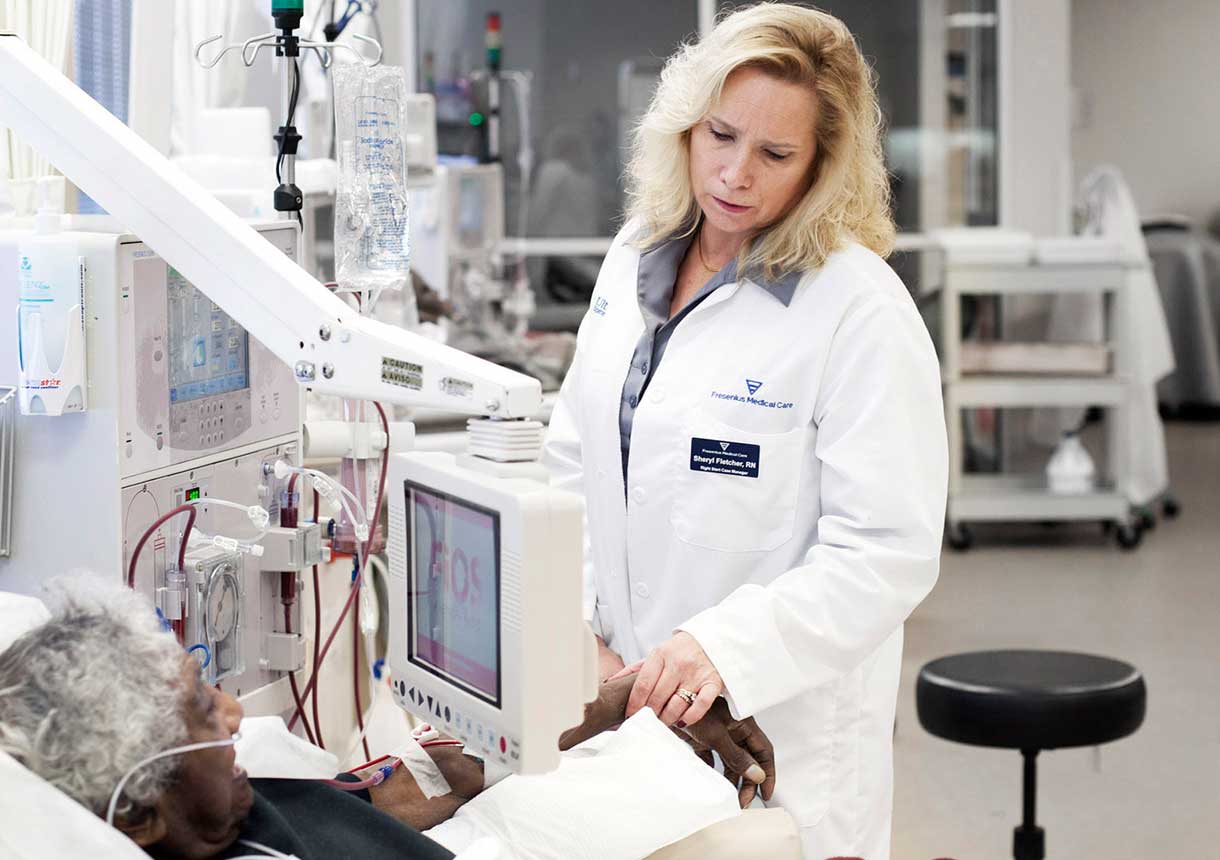 Time saving for physicians
Nephrologist and nurses will benefit from time savings adopting software tools that support seamless communication, from the dialysis device to the hospital information system. Quick and effective processing of the documented data can be achieved.

Time saving for nephrologist and nurses is one of the many benefits that Fresenius Medical Care's Therapy Support Suite (TSS) provides.

TSS is central clinical management software that carries out, creates and manages patient prescriptions, medication plans, documentation of treatment data, and patient-related laboratory data. Furthermore, TSS provides enhanced reporting capabilities and allows the professional management of a group of dialysis centers. The Therapy Support Suite is part of the Therapy Data Management System.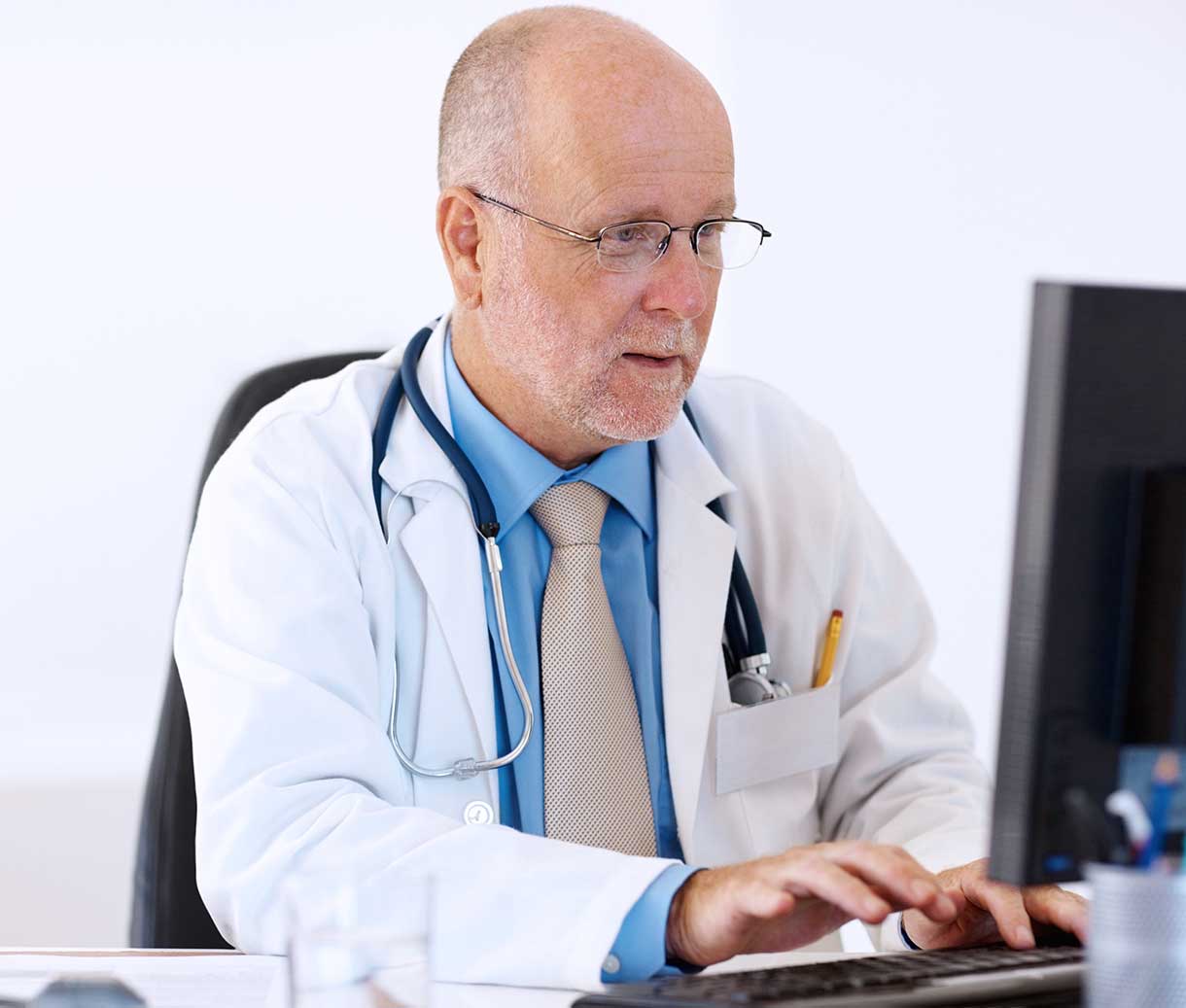 Get your data connected
How to increase accuracy using process automation
How to get patient data consistent
How our solutions support your core business processes

Efficient management of patient and treatment data starts with the correct information being available in the right place at the right time. The pre-requisite is to avoid stand-alone systems. Data accuracy, data consistency and the support of core business processes require software that establishes seamless integration through communication between Therapy Data Management System and the hospital information system: including lab information and admission discharge transfer systems. This eliminates the need to manually transfer relevant data. Besides reducing the risk of typing errors it eliminates the effort to insert administrative data into another system and ensures that all relevant therapy data are always consistent.
Fresenius Medical Care's communication Data Link (cDL)
cDL allows the seamless integration of Therapy Data Management System as a sub-system in a higher-level hospital information system. The direct data exchange allows a consistent use of essential patient data in all hospital wards. This takes away workload from clinical staff and increases the quality and accuracy of patient data processed in the hospital information system. It saves valuable time and increases the effectiveness and efficiency of the core hospital processes such as billing processes or treatment documentation in electronic health records. Furthermore, it puts the hospital in a position to demonstrate the high quality of the hospital standards. The communication Data Link cDL is part of the Therapy Data Management System.