Renal IT solutions for nurses
Reduce time consuming activities
Document treatments
More time for patients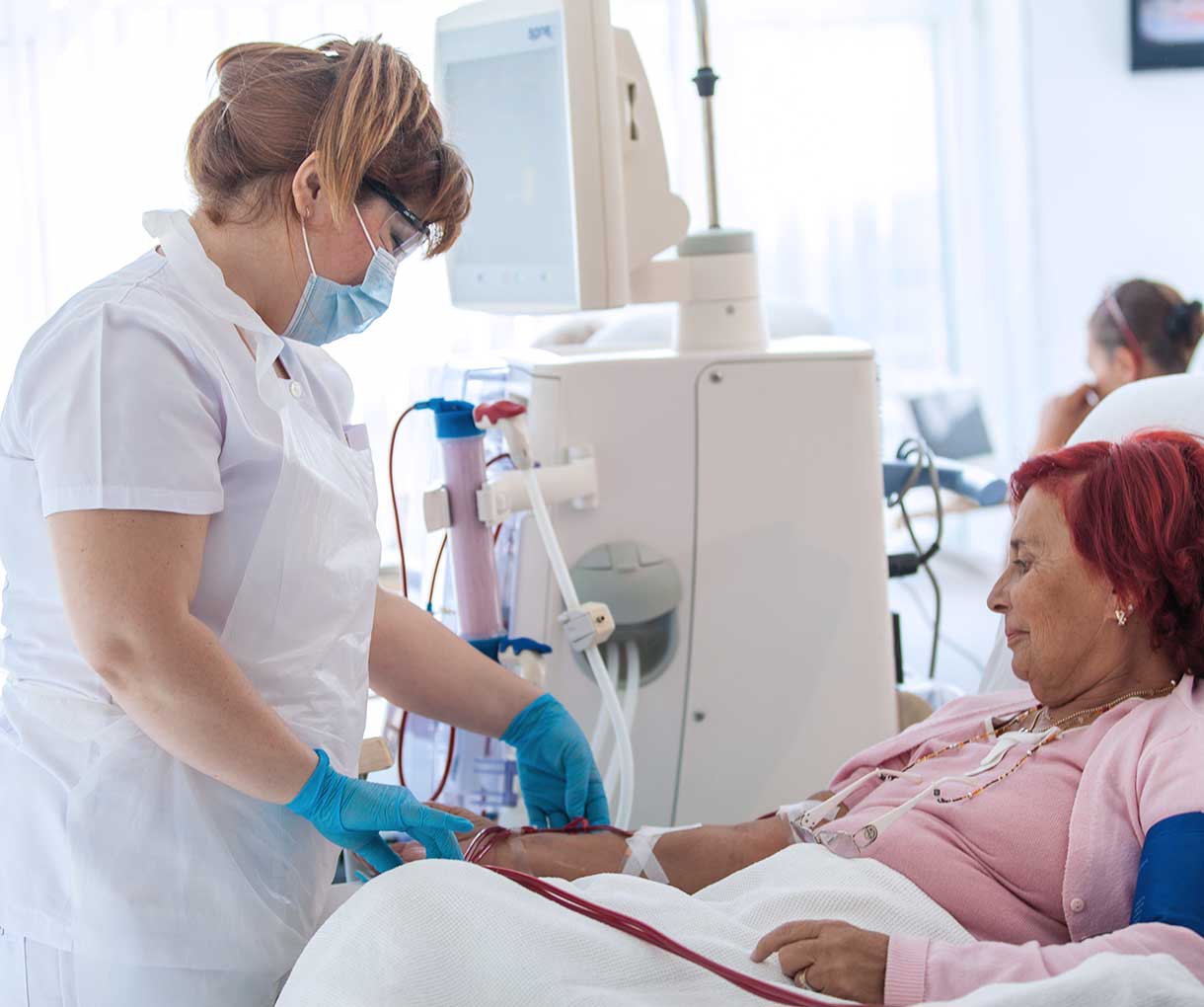 Optimize your daily work routine
Reduce time consuming activities
Non-medical tasks such as documentation, billing and administration are time consuming. Performing these routine tasks efficiently, leaves more time for patient care and patient comfort. This results in lower stress for health care professionals, who have less administrative routine to care about.

Saving time on routine, non-medical tasks can be done with software that performs activities such as the following:
Pre-setting dialysis devices
Automatically documenting treatment data and patient weight
Integrating peripheral devices (such as weighing scales)
Summarizing patient data for all users
Displaying at a glance status for all current treatments

Fresenius Medical Care's Therapy Monitor (TMon) performs the above routine tasks in an easy and time-saving way.
Fresenius Medical Care's Therapy Monitor
Fresenius Medical Care's Therapy Monitor provides online documentation for data collected before, during and after dialysis treatment. And TMon's innovative bed-side monitoring is designed for advanced documentation that works with Fresenius Medical Care's 5008 CorDiax and 5008S CorDiax hemodialysis machines.
The Therapy Monitor also provides an overview of patients and treatments currently in progress, as well as those recently completed. Key therapy data can also be visualized in an intuitive way. Making it possible for health care professionals to easily identify those patients who are at higher risk.

The Therapy Monitor's information suite means health care professionals intervene faster, save time on routine tasks, spend more time on patients' comfort and have less stress during work. The Therapy Monitor is part of the Fresenius Medical Care's Therapy Data Management System solution.
Saving nursing time
Fresenius Medical Care's Therapy Monitor saves on average:

25 minutes (40%) of nursing time on a typical dialysis treatment.