"How can we offer our patients the best possible treatment?"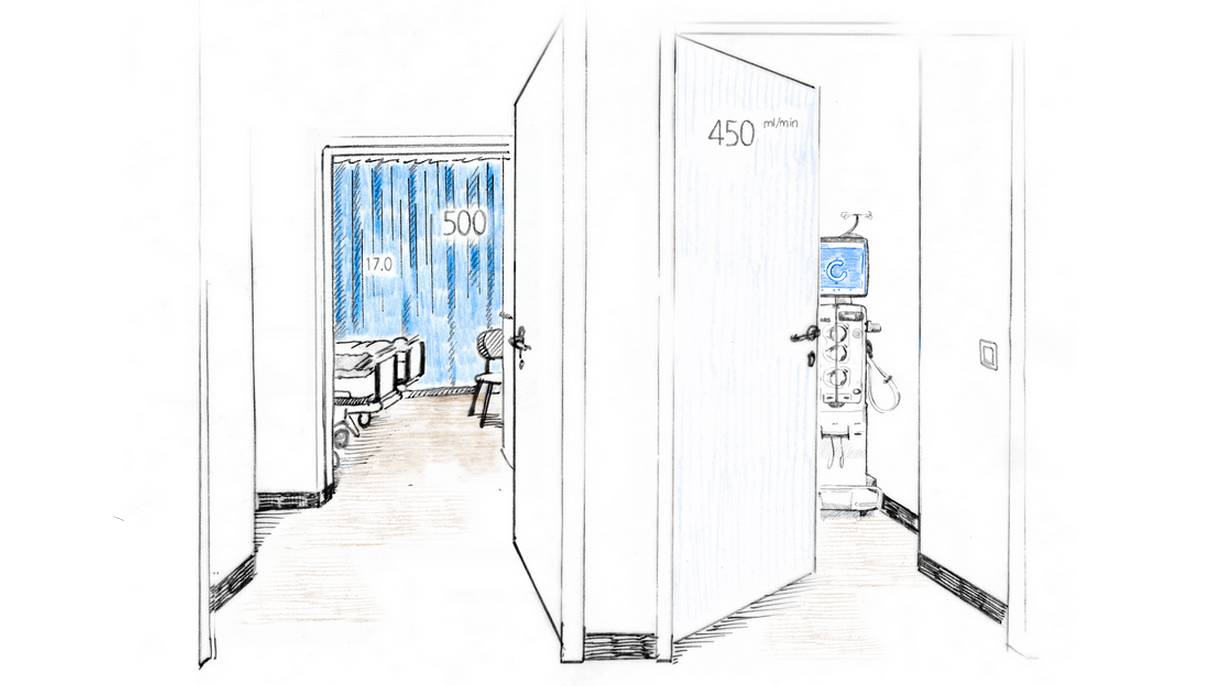 Innovative strength based on global expertise
In March 2019, Fresenius Medical Care established the Global Medical Office to enhance the Company's activities in the area of patient-focused care. This global function marks an important milestone on the path to transforming health care worldwide based on our vertically integrated business model.
Whenever Len Usvyat visits a dialysis clinic, he does not just see patients and clinic staff, he also sees data. The specific sounds of the dialysis ward, a patient's latest blood count – almost every aspect of everyday clinic life can be converted into numeric fingerprints, as the qualified economist and Vice President of Applied Advanced Analytics at Fresenius Medical Care explains. He has turned the evaluation of data into his mission: to use the universal language of numbers to improve treatment for people with kidney disease. "I am enamored by the fact that behind every dataset is a patient with her or his own feelings and emotions, whose conditions we can positively impact," says Usvyat.

We search for patterns in our data that we can translate into useful and practicable insights for medical staff.
Len Usvyat
Vice President Applied Advanced Analytics Fresenius Medical Care
Usvyat heads a diverse team of epidemiologists, computer scientists, engineers, and pharmacologists at Fresenius Medical Care. "The role of my team is to introduce innovative, data-based solutions to every corner of our organization," he says. "We search for patterns in our data that we can translate into useful and practicable insights for medical staff." Big data specialists use computer algorithms to describe and predict the course of kidney disease and change its direction for the better. The experts describe these three different approaches as descriptive, predictive and prescriptive analyses.

Usvyat's team can draw on a vast pool of data: Fresenius Medical Care has access to data worldwide from more than 1.9 million dialysis patients, 1.7 billion laboratory tests and 500 million completed dialysis treatments. However, the data scientists analyze not only traditional health care data, but also plenty of other information, such as weather forecasts, demographic data and traffic data. "It may not seem so at first, but all of this data can be valuable for us," says Usvyat. The computers scour the sprawling data sets for recurring patterns, striking discrepancies or previously unknown correlations.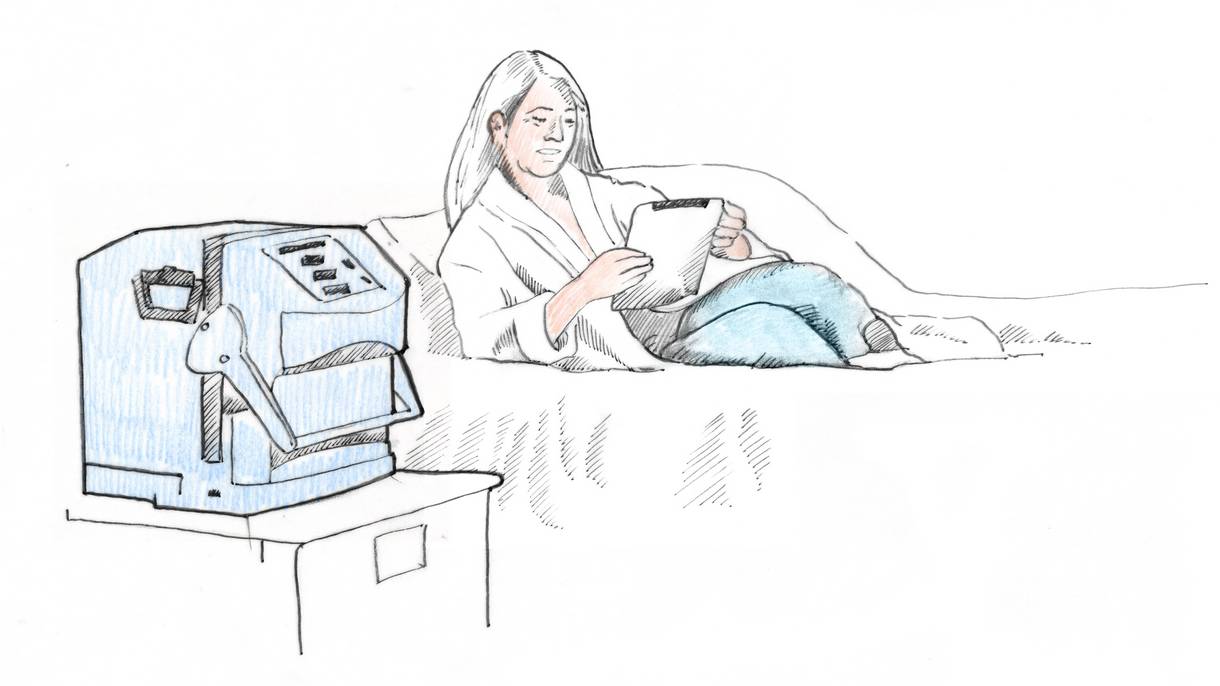 Better therapeutic outcomes for patients
Usvyat becomes almost elated when he talks about the many ways these medical data can be applied: "In the future, we will be able to treat kidney disease even more efficiently, individually, and precisely," he says with confidence.
"We will see the emergence of smart treatments tailored to patients' individual needs and characteristics," he adds. "It will be possible to develop customized treatments using not only existing data from clinical examinations, but also valuable real-time information from fitness trackers, dialysis machines, as well as other devices."
Even today, Usvyat's team routinely analyzes hundreds of data points to predict which patients are likely to need hospital treatment and which have a heightened risk of infection. Avoiding these events leads to an improvement in therapeutic outcomes and quality of life for patients, which is also beneficial for health care systems.
But the data are not only useful for clinical forecasts, they also help in organizational matters: For example, traffic data can be used to improve route planning for clinic or home visits to patients, and the data analysts can use weather data to identify patients who are unlikely to attend their next dialysis appointment on account of adverse weather conditions in their area. Data on a patient's living situation can also be used to establish whether home dialysis might be a reasonable treatment option for them.
New opportunities through closer collaboration
So far, Usvyat's team has primarily worked with data from North America. But similar approaches are used in other regions, too, including Asia-Pacific and Europe, as well as other Fresenius Medical Care functions such as Global Research and Development and Global Manufacturing, Quality and Supply.
The Global Medical Office (GMO) was established to connect specialists and research projects around the world, with the aim of allowing experts to collaborate more closely across national borders, learn from each other, and in this way jointly drive clinical innovation and translate it into real practical applications. "This opens up promising new opportunities for us," Usvyat is convinced. His team is part of the GMO.
The GMO is headed by Franklin W. Maddux, MD, who has been Chief Medical Officer at Fresenius Medical Care North America for many years. He was appointed to the Management Board as Global Chief Medical Officer as of the beginning of 2020. The inclusion of this position in the Management Board highlights Fresenius Medical Care's understanding of medical science at a global level as a key factor for success. The GMO's field of activity goes far beyond the use of advanced analytics and big data in dialysis – for example, the experts also look at the healing potential of regenerative medicine and the clinical development of effective drugs for kidney patients. They intend to use the knowledge and experience gained from clinical research around the world more effectively. Ultimately, the aim is to achieve the best possible treatment outcome for the patient.
Global Medical Office
Fresenius Medical Care established the Global Medical Office in March 2019 to enhance cooperation and exchange medical knowledge throughout the Company and thus achieve high-quality outcomes for patients worldwide. By adding the Global Chief Medical Officer to the Management Board, Fresenius Medical Care is underlining its commitment to applying clinical science at an ever-higher level.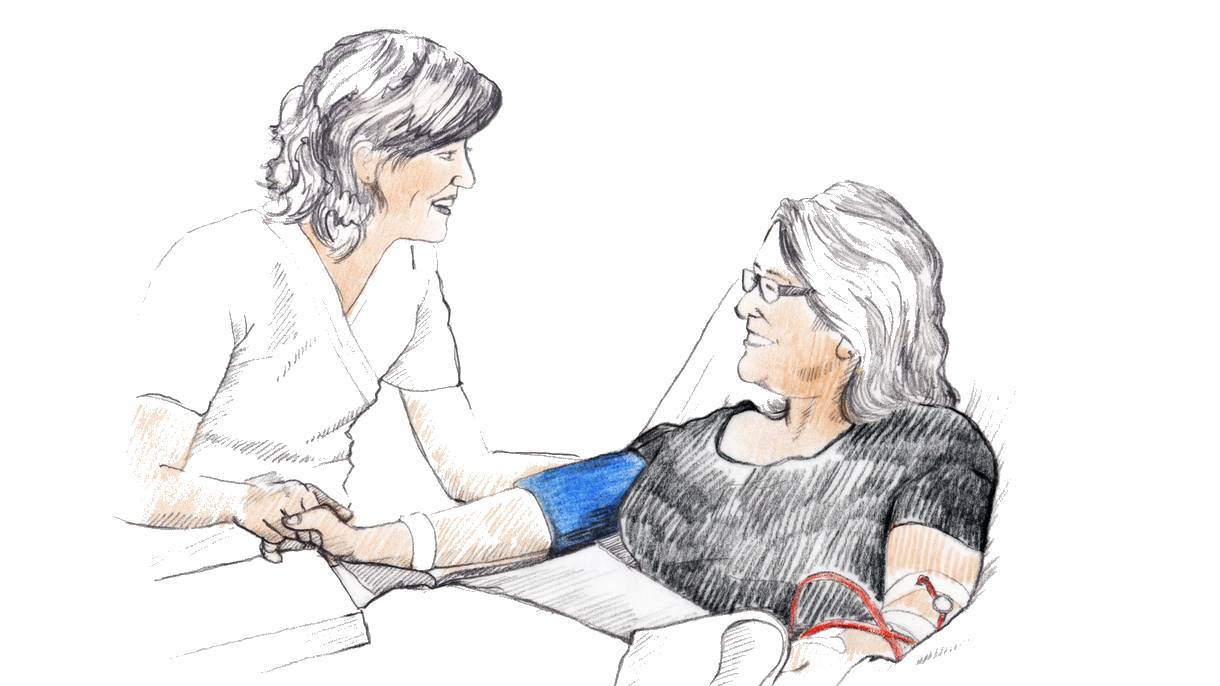 Fresenius Medical Care operates more than 3,990 dialysis clinics in around 50 countries. As the market leader, the Company manufactures one in every two dialysis machines worldwide. "Kidney disease is a global epidemic that is placing a burden on health care systems around the world," explains Maddux. "As a vertically integrated, globally active health care company, Fresenius Medical Care is ideally positioned to leverage and further develop the opportunities offered by interconnected data and innovative solutions worldwide."
The GMO team regularly publishes its key findings. In 2019, it also developed the first global framework that sets priorities for improving the quality and safety of patient care across regions. This constitutes a further step towards harmonizing and enhancing the quality of care worldwide for people with kidney disease in the long term.
However, global cooperation in the form of the GMO also presents challenges. "We have to work with widely diverse health care systems around the world," says Usvyat.
"In terms of big data, this means above all a highly complex situation with regard to the availability of data," he adds. Health care data and demographic information are collected, structured, and organized differently in every region. Moreover, the team has to consider various legal requirements when working on cross-border projects.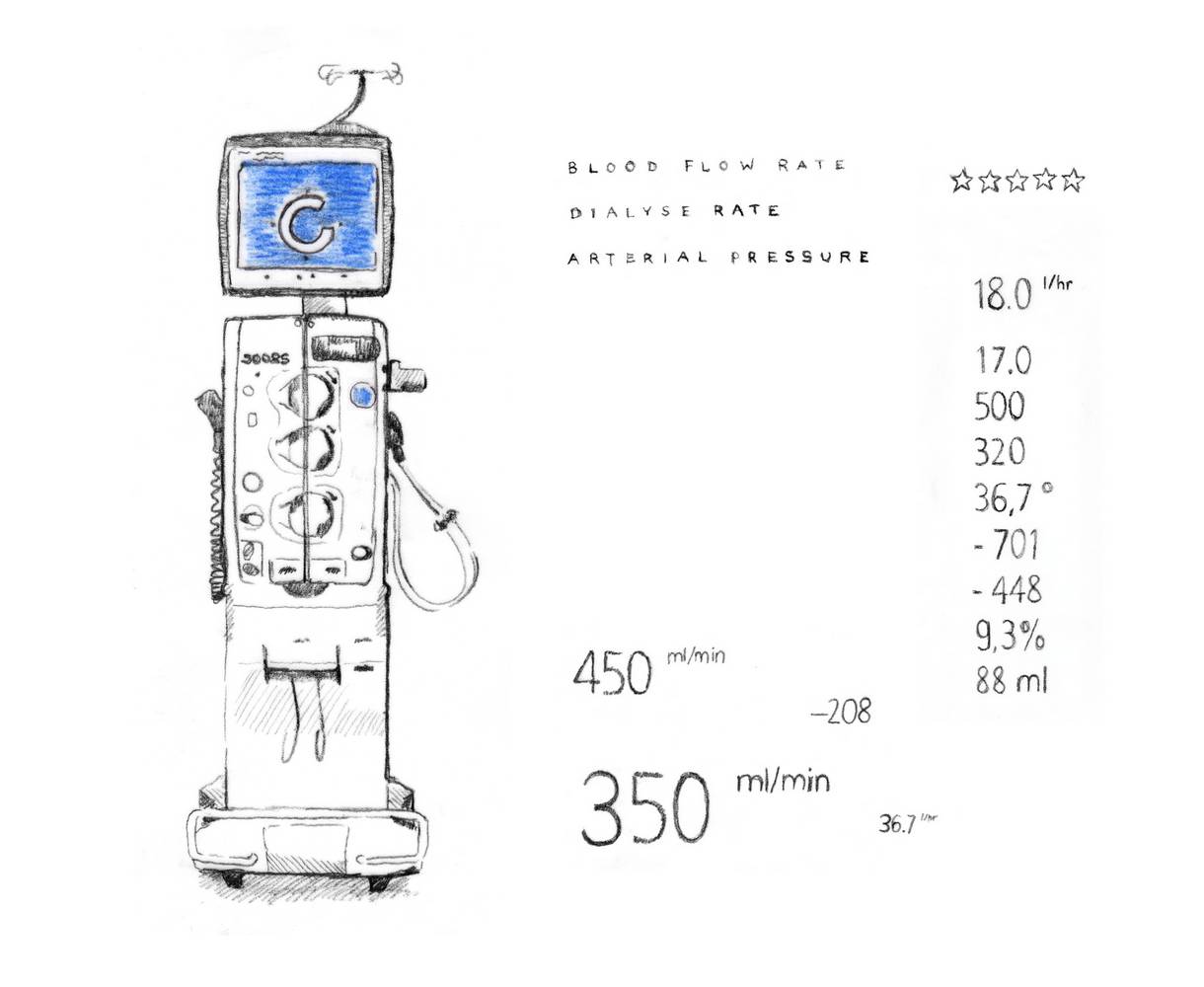 Algorithms as a natural part of health care
In addition, Usvyat is repeatedly confronted with controversial issues in the course of his work – such as the question whether computers will ever replace physicians and nurses. "Certainly not," asserts the data specialist. "We will always need human expertise to ensure that the computer's calculations make sense and are interpreted correctly." Even back when his team was developing its mathematical models, they worked in close cooperation with physicians and clinic staff in order to better understand their needs. "We want to help them and give them a tool that allows them to do their job even better than before," says Usvyat.
Usvyat believes that algorithms will become an increasingly natural part of health care in the future, and that we will gradually get used to that. But even he sees limits when it comes to the use of computer forecasts in everyday clinic life – like mortality calculations or correlations relating to gender or skin color, for example. "We need to be extremely cautious and sensitive when dealing with ethically relevant issues like these," says Usvyat. "But one thing is certain: If we use the new tools judiciously, we can improve our patients' quality of life with lasting effect."